Bienvenidos a nuestro reporte de curación número 413
Creemos que el mayor valor que podemos aportar a Steem y Steemit no solo radica en la curación de contenido (votar artículos) sino en la curación social, es decir, la curación que se sirve de la crítica constructiva y la educación por medio del comentario para agregar valor al aporte del autor, la unificación de éstos dos conceptos (curación de contenido + curación social) nos permitirá lograr mejores resultados a mediano y largo plazo con respecto a la calidad del contenido en Steem.
Realizamos curaduría de artículos en Español e Ingles de las siguientes categorías:
Artes plásticas, visuales y escénicas
Literatura
Música
A continuación les presentamos los artículos votados el
20/02/2020
---
Los artículos publicados en este post no nos pertenecen, el único fin es publicitar el contenido y rendir cuentas de nuestras curaciones.
Welcome to our curation report number 413
We believe that the greatest value we can bring to Steem and Steemit is not only in the curation of content (voting articles) but in the social curatorship, the curatorship that employs constructive criticism and education through the comments to add value to the contribution of the author, the unification of these two concepts (content curation + social curation) will allow us to achieve better results in the medium and long term regarding the quality of the content on Steem.
We are currently curing content in Spanish and English from the following categories:
Plastic, visual and performing arts
Literature
Music
Down below we present the articles upvoted on 20/02/2020
---
The articles published in this post do not belong to us, the only purpose is to publicize the content and give an account of our curations.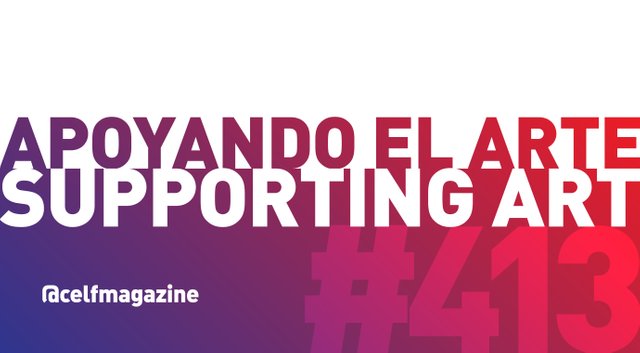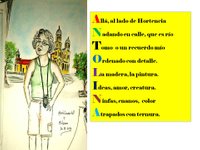 Un emotivo poema estilo acróstico dedicado a la amiga artista plástico Antolina Martell (@antolinamartell), en un hermoso gesto de solidaridad con ella, que bien se merece todo nuestro apoyo.
@josemalavem
An emotional acrostic-style poem dedicated to our artist friend Antolina Martell (@antolinamartell), in a beautiful gesture of solidarity with her, who well deserves all our support. @josemalavem
---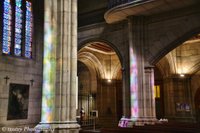 Estas son fotografías extraordinarias. Este espectáculo natural y artificial es capturado con especial finura, ya que es la confluencia de la luz y su efecto en las vidrieras que irradian estos colores en las superficies de las columnas, los pisos y los objetos. Gracias por compartir este milagro de la belleza.
@josemalavem
These are extraordinary photographs. This natural and artificial spectacle is captured with special finesse, as it is the confluence of light and its effect on the stained glass windows that irradiate these colours on the surfaces of the columns, floors and objects. Thank you for sharing this miracle of beauty. @josemalavem
---
Concurso Semanal de Nano Narrativa (Semana 16) / 3
microrrelatos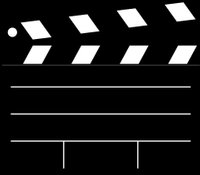 Tres minificciones muy bien logradas, tanto por su efecto súbito, sus imágenes condensadas, como por su carácter sugerente.
@josemalavem
Three minifications very well achieved, both for their sudden effect, their condensed images, and for their suggestive character. @josemalavem
---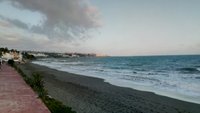 Muy buenos poemas que dan cuenta en su brevedad de la inmensidad del mar, de su eternidad en nuestro presente.
@josemalavem
Very good poems that give an account in their brevity of the immensity of the sea, of its eternity in our present. @josemalavem
---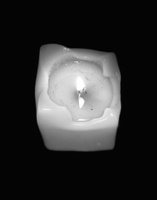 Magnífica foto, que permite, con sus acentuados contrastes, destacar los efectos lumínicos de la llama de la vela. Y, además, un hermoso poema, de frases muy sugestivas en sus tres estrofas.
@josemalavem
A magnificent photo, which allows, with its accentuated contrasts, to highlight the light effects of the candle flame. And, in addition, a beautiful poem, with very suggestive phrases in its three stanzas. @josemalavem
---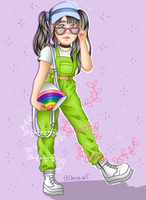 Un dibujo digital de una chica en traje verde. Detalles en estilo fan art que resaltan y que se aprecian de gran manera.
@historiasamorlez
A digital drawing of a girl in a green suit. Details in fan art style that stand out and are highly appreciated. @historiasamorlez
---
Concurso de Nano Narrativa (Semana 16) - Cuentos sin vida.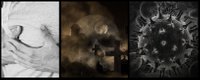 Tres relatos que se entrelazan en experiencias diferentes, teniendo como protagonista a la misma mujer. Cuentos bien elaborados y presentados.
@historiasamorlez
Three stories that are intertwined in different experiences, having the same woman as protagonist. Well elaborated and presented stories. @historiasamorlez
---
Dos dibujos terminados | Ensayos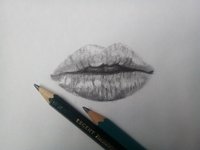 Dibujos impresionantes con acabados originales. Los delineados son precisos y se nota el avance con la practica en este tipo de dibujos.
@historiasamorlez
Impressive drawings with original finishes. The outlines are precise and you can see the progress with practice in this type of drawings. @historiasamorlez
---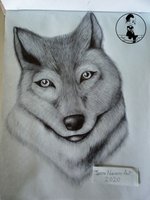 Un gran trabajo artístico que demuestra el gran talento y dominio de dibujo a lápiz. Los detalles en el rostro del lobo son muy claros y el pelaje se ve muy real.
@historiasamorlez
A great work of art that shows the great talent and mastery of pencil drawing. The details on the wolfs face are very clear and the fur looks very real. @historiasamorlez
---
El Asesino de Dragones - Capitulo I - Parte III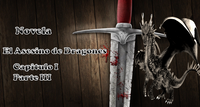 Continuación de un texto ficticio que está bien redactado y que entretiene al lector, por las acciones de sus personajes.
@historiasamorlez
Continuation of a fictional text that is well written and entertains the reader by the actions of its characters. @historiasamorlez
---
---