Bienvenidos a nuestro reporte de curación número 369
Creemos que el mayor valor que podemos aportar a Steem y Steemit no solo radica en la curación de contenido (votar artículos) sino en la curación social, es decir, la curación que se sirve de la crítica constructiva y la educación por medio del comentario para agregar valor al aporte del autor, la unificación de éstos dos conceptos (curación de contenido + curación social) nos permitirá lograr mejores resultados a mediano y largo plazo con respecto a la calidad del contenido en Steem.
Realizamos curaduría de artículos en Español e Ingles de las siguientes categorías:
Artes plásticas, visuales y escénicas
Literatura
Música
A continuación les presentamos los artículos votados el
13/12/2019
---
Los artículos publicados en este post no nos pertenecen, el único fin es publicitar el contenido y rendir cuentas de nuestras curaciones.
Welcome to our curation report number 369
We believe that the greatest value we can bring to Steem and Steemit is not only in the curation of content (voting articles) but in the social curatorship, the curatorship that employs constructive criticism and education through the comments to add value to the contribution of the author, the unification of these two concepts (content curation + social curation) will allow us to achieve better results in the medium and long term regarding the quality of the content on Steem.
We are currently curing content in Spanish and English from the following categories:
Plastic, visual and performing arts
Literature
Music
Down below we present the articles upvoted on 13/12/2019
---
The articles published in this post do not belong to us, the only purpose is to publicize the content and give an account of our curations.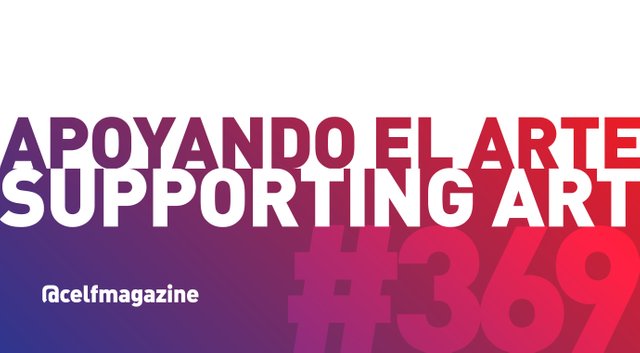 Extrañas coincidencias causales | El encuentro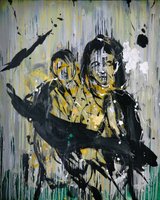 Relato de buen suspenso y bien escrito, que nos promete una interesante continuación.
@josemalavem
A well written and suspenseful story that promises an interesting continuation. @josemalavem
---
Melodies for Silvana - Canción de piano - Original de @lyon89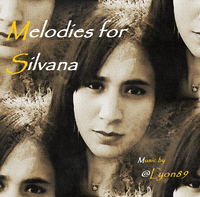 Una hermosa pieza musical cargada de un delicado tono evocador y un emotivo ánimo.
@josemalavem
A beautiful piece of music charged with a delicate evocative tone and an emotional mood. @josemalavem
---
QUEMA DE CANDELILLA TRADICIÓN EN "HIGUERAS NUEVO LEON MEXICO"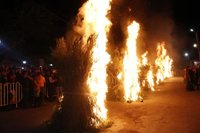 Post que da cuenta de un ritual de una profunda carga mítica, supongo asociado a las culturas autóctonas. Me imagino que con él se da inicio a un nuevo ciclo de siembra.
@josemalavem
Post that gives an account of a ritual with a deep mythical charge, I suppose associated to the native cultures. I imagine that with it a new cycle of sowing begins. @josemalavem
---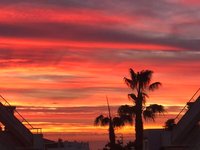 Bellísimas fotos, casi pinturas impresionistas o fauvistas. Los ejercicios de haiku sobre esos cielos son de mucha calidad.
@josemalavem
Beautiful photos, almost impressionist or fauvist paintings. The haiku exercises on those skies are of great quality. @josemalavem
---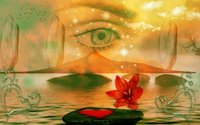 Fuerte historia, de momentos casi surrealistas (por lo onírico), que nos enrostra la fatalidad del sentimiento. ¡Muy bueno!
@josemalavem
Strong story, of almost surrealistic moments (because of the oneiric), that curses us the fatality of the feeling. Very good! @josemalavem
---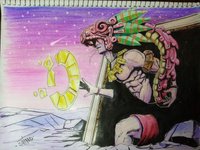 Un dibujo muy bueno, realizado y presentado de excelente manera. El paso a paso detalla todo el proceso creativo del dibujo.
@historiasamorlez
A very good drawing, made and presented in an excellent way. The step by step details the whole creative process of the drawing. @historiasamorlez
---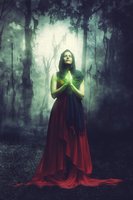 Un poema bello y que transmite muchas emociones. Relatas las vivencias de una mujer que expresa su amor y sentimientos con hermosos versos que armonizan muy bien.
@historiasamorlez
A beautiful poem that conveys many emotions. It relates the experiences of a woman who expresses her love and feelings with beautiful verses that harmonize very well. @historiasamorlez
---
Pedaleando a la playa || Explorando con mi bicisteemCreated with Sketch.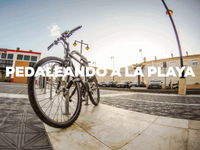 Una gran idea hecha en video, donde nos muestras todo el trayecto que lleva llegar hasta un bello lugar como es el mar. Una gran edición y con una gran portada del video.
@historiasamorlez
A great idea made in video, where you show us all the way to a beautiful place like the sea. A great edition and with a great cover of the video. @historiasamorlez
---
Sonic Groove Live week # 15/ ¿A dónde van?. Silvio Rodríguez/ cover @orlandogonzalez


Una maravillosa canción, interpretada con esa gran voz que tienes. La pasión que transmites al cantar y tocar la guitarra es perfecta.
@historiasamorlez
A wonderful song, performed with that great voice of yours. The passion you transmit when you sing and play the guitar is perfect. @historiasamorlez
---
Fotografía de Arquitectura | Universidad Central de Venezuela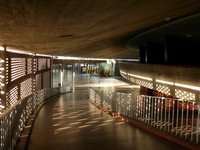 Dos grandes fotografías que muestran el gran valor arquitectónico de estos edificios. Los efecto de sombras en esa primera imagen son asombrosas.
@historiasamorlez
Two large photographs that show the great architectural value of these buildings. The shadow effects in that first image are amazing. @historiasamorlez
---
---
---
Posted from my blog with SteemPress : http://celfmagazine.ml/2020/02/14/apoyando-el-arte-369-supporting-art-369/
---