Hola Amigos!!
Hoy me uno al nuevo desafió de @steemitblog llamado 100 DAYS OF STEEM : Day 23 - The Nominate a Newcomer Challenge #1
Donde debemos nominar a un amigo, conocido o cualquier persona que sea nuevo en la comunidad... y yo encontré a @irionet un venezolano.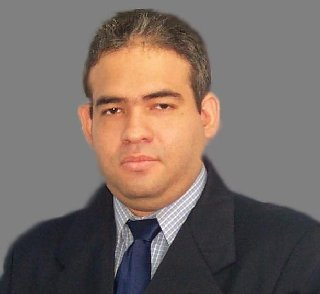 [Foto tomada del perfil de
@irionet
]
Yo nomino a Israel Machado porque sé como venezolana lo difícil de la situación del país, la desesperación que se puede llegar a tener y llegar al cryptomundo es una sensación de esperanza tan grande, sientes un poder, una puerta que se abre, pero que en muchos casos llega la desilusión por los pocos votos, por lo difícil de manejar la plataforma, porque los habla hispana debemos unirnos, impulsar el #spanish y porque coincido con él en varios de sus gustos y pasiones, como promocionar y amar la arepa y la lectura, le gusta "El papillon" mi libro favorito!!
Siento que tiene pasión, tiene talento, tiene mucha fe en lograr éxito en la plataforma. sus publicas a pesar de ser un nuevo usuario son muy buenas.
Aquí su post de presentación, visitalo y conoce mas a un venezolano, un luchador que tuvo que alejarse de su tierra pero que no olvida sus raices:
https://steemit.com/spanish/@irionet/mi-presentacion-en-steemit
Exitos @irionet Dios te bendiga y te de prosperidad en este nuevo camino STEEM
---
---
¿Quieres unirte a la diversión? sigue este enlace 100 DAYS OF STEEM : Day 23 - The Nominate a Newcomer Challenge #1, Ademas sigue a @steemitblog aquí encontraras muchos desafios, noticias y sugerencias!!