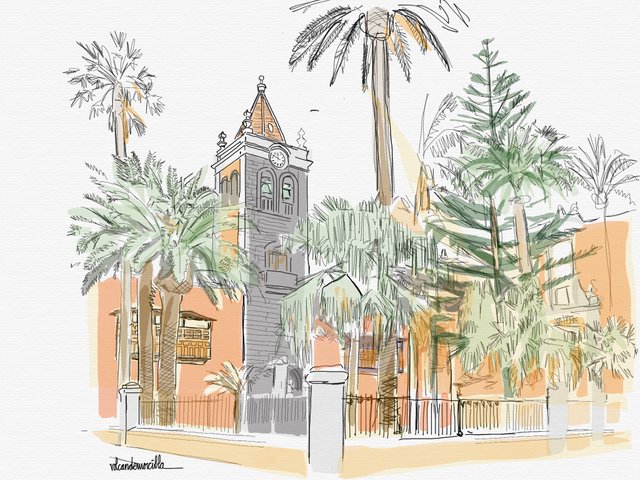 Ya que no podemos salir de casa, he decidido sacaros a la calle para mostraros algunos edificios emblemáticos de Tenerife.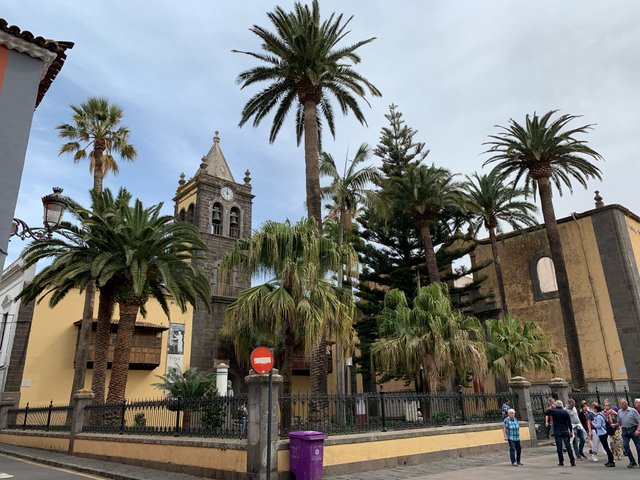 Este edificio radicado en la ciudad de San Cristobal de La Laguna fue la primera Universidad de Canarias.
Fue fundada en el año 1742 por un Real decreto del rey Carlos IV.
Estás instalaciones fueron decayendo con el tiempo y en el año 1841 la universidad se suprimió convirtiéndose el edificio en el Instituto de Canarias Cabrera Pinto.
El instituto tiene una parte antigua que es el antiguo
convento de los Agustinos. El claustro interior es una auténtica maravilla y ya os lo pinté hace unos días.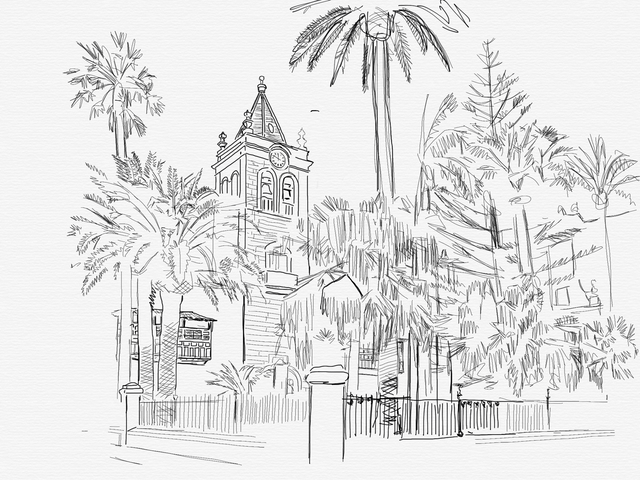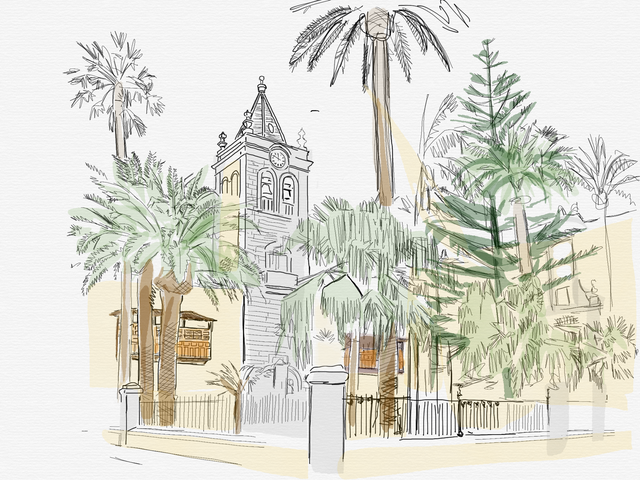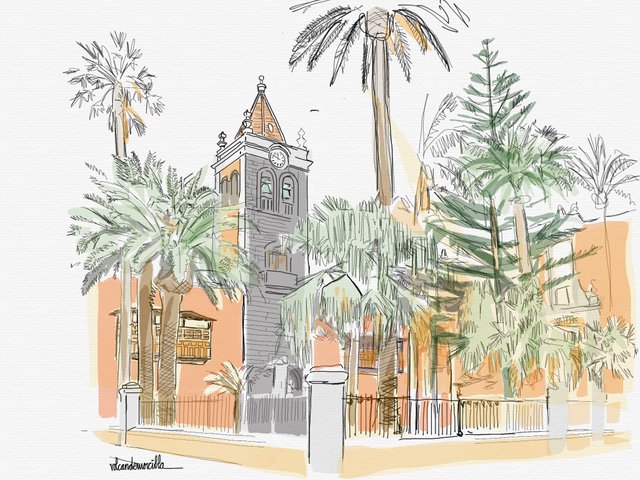 Cabrera Pinto Institute.
Since we cannot leave the house, I have decided to take you out to the street to show you some emblematic buildings of Tenerife.
This building located in the city of San Cristobal de La Laguna was the first University of the Canary Islands.
It was founded in 1742 by a Royal decree of King Carlos IV.
These facilities were declining over time and in 1841 the university was abolished, turning the building into the Instituto de Canarias Cabrera Pinto.
The institute has an old part which is the old
Augustinian convent. The inner cloister is a real wonder and I already painted it for you a few days ago.


Cómo lo hice / How I do it
Utilicé el programa Sketches para la creación utilizando la herramienta lápiz y acuarela.
Use the Sketches program for creation using the pencil and watercolor tool.

Los dibujos son míos y originales.
¡Espero tus comentarios!
The draws are originals and mine.
I await your comments.
Buen Camino!