Hoy es #miercoles-fotografia en @acropolis y aquí vengo con mi post.
En discord en la comunidad de acrópolis, he visto que muchos somos conocidos, pero igual quizás muy poco saben de mi. En la siguiente foto fue un paseo del año pasado 2018, con mis hijos en la "FERIA DEL ORINOCO", que se celebra cada año en mi querida ciudad natal Ciudad Bolívar.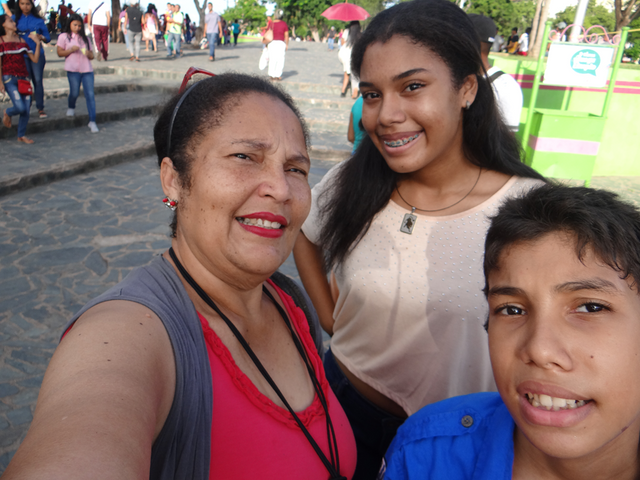 Si esos son mis hijos, también están en steemit ella es @nayita238 y él @vicent21 una familia completa en steemit. Esa foto como dije anteriormente fue en la feria los primeros días de agosto, pero resulta que luego no hubo tal feria, se suspendió, porque con las constantes lluvias, el río Orinoco, se desbordo, inundando las calles del Paseo Orinoco, algo increíble, fue noticia a nivel nacional, aunque yo no fui, que hubiese tomado fotos.
Y tengo entendido que es como la segunda o tercera vez que sucede. Si recuerdo de niña que se desbordó, porque mi abuela vivía en un barrio llamado La Lorena, y en el patio de la casa de mi abuela llegue a ver y tocar las aguas del río.
Este año ya empezó la feria, también las lluvias, así que no se sabe si se repetirá la historia, ojalá que no porque muchas familias que viven en las cercanías del río se vieron afectadas, perdiendo todo.
Trataré de ir de nuevo a la feria, tomar más fotos para luego compartir, pero para ir a la feria hay que llevar mucho dinero, porque mis hijos así sean grandes se antojan y quién no hasta yo ja ja.
Gracias por su atención y los espero en discord y en el blog @acropolis.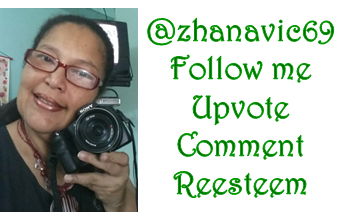 ---
Sponsored ( Powered by dclick )
Here in this post, I'd like to arrange the posts I w...